How Digital Transformation is Helping Improve the Sports & Fitness Industry?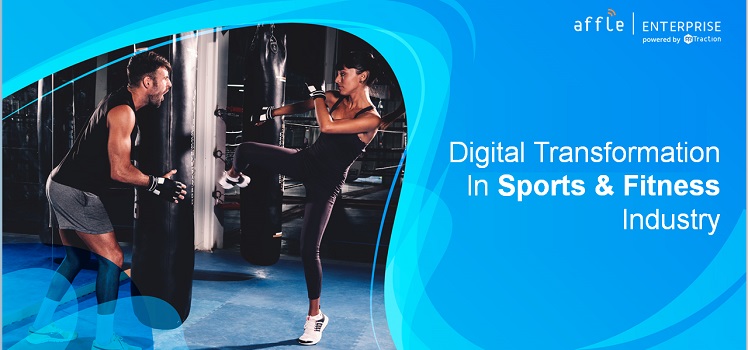 The growing change in the way technology is consumed has changed many industries in its wake. This includes the sports and fitness industry, which has been at the forefront of technological implementation. There are several ways in which digital transformation is helping the sports industry generate more revenue every year.
Let's take a look at some of them:
Personal Training and Online Fitness Registration
Registering for a fitness club often takes a lot of time – but an online system fixes the incessant time delays that can accompany manual registration. It also allows individuals to choose the plan that works best for them.
Moreover, this also allows gym trainers as well as other instructors to simplify the process of making class schedules by having a better grasp of the overall numbers.
Often, a fitness organization does not merely rest on the laurels of online registration to get the task done. Smart organizations realize that it is important to engage users beyond the one hour they spend in the gym – and for this reason, these organizations often have dedicated mobile apps, which offer customized training plans as well as dedicated awards for loyalty.
Not only does this generate more revenue for the organizations in question, but it also creates a better experience for the end-user, resulting in a win-win scenario.
With the advent of wearable devices, it becomes possible to track an athlete's health in real-time, which enables a wide range of possibilities when it comes to training. Once a specific variable is narrowed down as the weak one – let's consider heart rate, for example – an athlete can then be given a specific training regimen that trains their heart to have greater endurance.
Naturally, this has industry-wide implications and has resulted in a much more competitive level of sports performance across the board, for any sport. Similarly, this can also work well for everyday athletes who just want to keep track of their overall fitness level.
A bevy of smart technology is used during the live broadcast of multiple sports events, including cricket, hockey, tennis, and more. By leveraging smart video technologies, it gives at-home spectators a better view of the game and also eliminates errors that result from not having exact information about a certain in-game event.
For instance, in cricket, the DRS technology enables teams to view the accuracy of an umpire's decision, which can change the course of entire games.
Get stories in your inbox twice a month.
VR Technology is being hailed as the harbinger of new potential when it comes to sports training since it combines real-life training with virtual environments that are used in gaming modules.
It has also been said that this might change the way people work out forever, seeing as how it is likely to attract younger crowds that seek a more technologically advanced platform for their workouts.
The fact of the matter remains that as a technological advance, VR in sports training is extremely helpful, since it opens up possibilities of unique training processes that didn't exist before.
See how Affle Enterprise has helped Sports & Fitness startups and enterprises with chatbot solutions & mobile app development services. Connect with our team for a quick digital transformation strategy & consultation.