Future of Shopping: An Ultimate Guide on Virtual Shopping Platform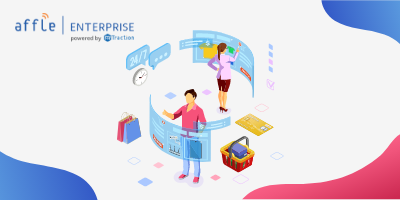 The retail industry undergoes a stark transformation and disruption every 50 years. However, thanks to the rapid advancement of technology and digitalization, the retail sector is also changing right before our eyes. For ages, retail shopping has been strictly an in-person experience. While this exclusive "in-person" venture has evolved to the digital domain, with many retail brands launching their official site, the present situation demands much more as a Virtual shopping platform from retail brands and marketers.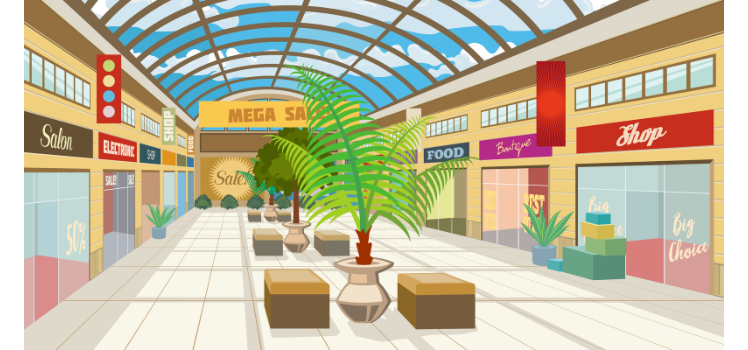 With the pandemic impacting almost every industry and people from all walks of life, retailers must create unique and innovative customer experiences. In the "new normal," people are more inclined to shop from the comfort of their homes. So then, what is the need of the hour? The answer is Virtual Shopping Platform.
The Rise of Virtual Shopping 
If retailers have learned anything during the 2020 lockdown, it is the need to couple in-store shopping with virtual interactive experiences. Since the ongoing pandemic shook up the retail landscape with so many retail outlets globally shut down/restricted their operations, the wisest way to attract potential customers is through a radical shift in the overall marketing approach. 
Modern customers expect brands to cater to their unique needs as per their convenience and demands. They continually look for brands that can deliver highly personalized products/services at their doorstep. By leveraging technologies like Augmented Reality and Virtual Reality, retail brands can offer one-of-a-kind shopping experiences to customers. 
Today, retail brands (both big and small) are harnessing the power of virtual consultations and virtual shopping. For instance, Gucci launched Gucci Live that connects potential customers to expert associates in a virtual studio that imitates a real-life store.
Lexus now uses VR technology to let buyers test drive their car without having to leave the showroom! In 2018, Amazon launched 10 VR kiosks in different shopping malls – the eCommerce giant transported shoppers into a land of Prime Day products through a hot air balloon ride powered by Oculus Rift!
According to a Goldman Sachs report, by 2025, the AR/VR market is projected to reach US$ 1.6 billion.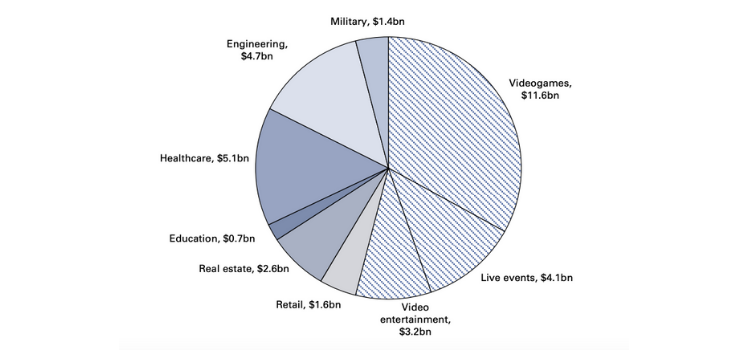 How does Virtual Shopping work?
The primary aim of virtual shopping is to bring the "human" connection to eCommerce/online channels. The blend of online and physical retail outlets can offer more comprehensive and personalized assistance to customers. 
Virtual shopping platforms are revolutionizing how you can interact with a brand and enjoy an in-store shopping experience from the comfort of your home. For instance, a shopper browsing an online store from their home can connect with an in-store expert via text/chat/video in real-time and clear their queries on specific products. The key is to use new-age technologies to help customers with any assistance they need. 
Virtual shopping platforms not only help boost a retail brand's sales through online channels, but it also helps increase the footfall of retail stores by converting online customers to in-store foot traffic.
Potential shoppers can interact with in-store professionals through online channels to find the best-suited products for their needs and later visit physical stores to complete their purchase. This model ensures that brick-and-mortar stores thrive alongside eCommerce channels, both working together to increase the brand's sales and revenue.
Top trends in Virtual Shopping 
Now that we've established the importance of Virtual Shopping Platform, it's time to discuss some of the top trends in Virtual Shopping:
1. Omnichannel marketing 
As the name suggests, omnichannel marketing involves using multiple marketing channels to communicate and reach the target audience. The omnichannel approach acknowledges that potential customers use different channels to learn about brands and browse and purchase products.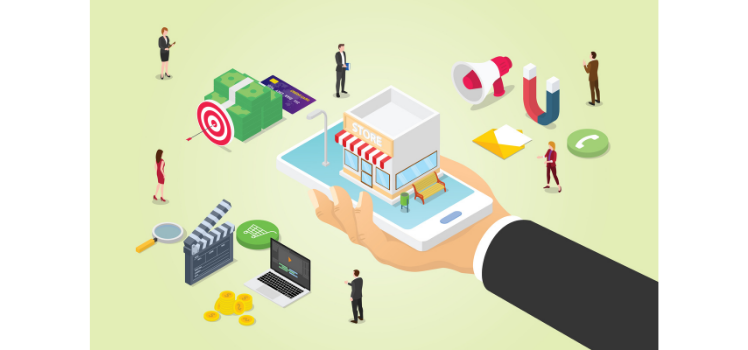 By identifying the channels where most of your target customers are active, you can reach a vast audience base. With omnichannel marketing, you can create highly relevant and customized messages to send to your target customers at the right time via the right channels.
2. Customization or "hyper-personalization."
Mass marketing is no longer an option for any industry, and retail brands are no exception. Customers now crave for and demand unique experiences tailored to their needs, preferences, and interests. Netflix and Amazon use recommendation engines to understand the specific interests and requirements of a user and create a personalized list of content/product suggestions for them. In the long run, customized shopping experiences can fetch you customer loyalty.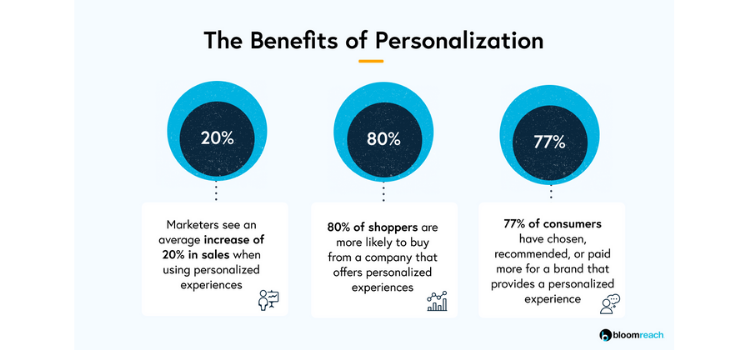 Netflix and Amazon use recommendation engines to understand the specific interests and requirements of a user and create a personalized list of content/product suggestions for them. In the long run, customized shopping experiences can fetch you customer loyalty. 
3. AR/VR
Companies across all sectors have depicted a massive interest in Augmented Reality and Virtual Reality in recent years. As for the retail industry, AR and VR technologies open up exciting possibilities to improve the overall customer experience.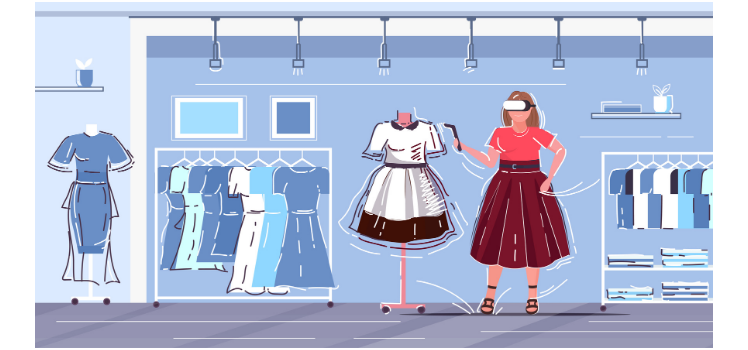 VR technology allows shoppers to get a 360-degree view of products, access virtual try-on, and explore other details to gain complete information about a particular product.
Thus, customers can make informed decisions. For example, IKEA's VR app is 98% accurate, and it lets you feel the texture and look of furniture and even see how different lighting conditions will influence the look and feel of a piece of furniture.
4. Data-driven customer service
The most effective marketing strategy is one that focuses on multiple touchpoints, including in-store, website, mobile app, social media channels, etc. This serves a two-fold purpose – while you can reach a broader audience base through multiple touchpoints, you can also amass large volumes of customer data.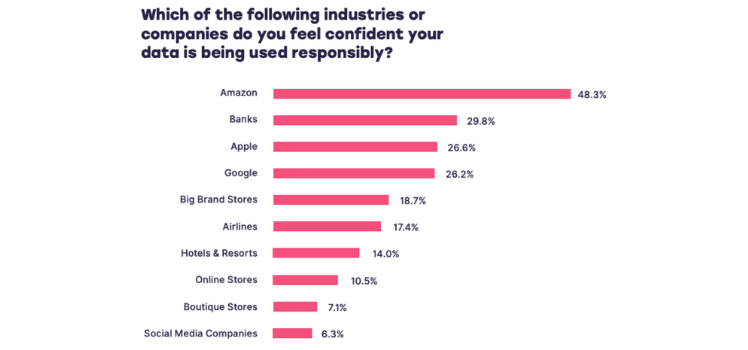 By using AI and Big Data technologies, this data can be transformed into meaningful customer insights. Retailers can use these insights to create targeted marketing campaigns and deliver interactive and engaging customer services.
Wrapping up…
At the end of the day, brands and marketers must listen to what their target audience wants and be ready to adapt to changing times. The competition keeps getting more challenging as we speak, and only those willing to embrace the latest tech trends and use them to design innovative shopping experiences. AR and VR technologies can bring the best of both worlds together to create a wholesome customer experience, boost conversions, and increase ROI.
Turn your Ideas into a Digital Reality
Get stories in your inbox twice a month.
We at Affle Enterprise grasp your business challenges & ideate a personalized user experience to solve complex business problems. Connect with our team at enterprise@affle.com for a quick mobile app development consultation.