Remote Project Management and Collaboration in App Development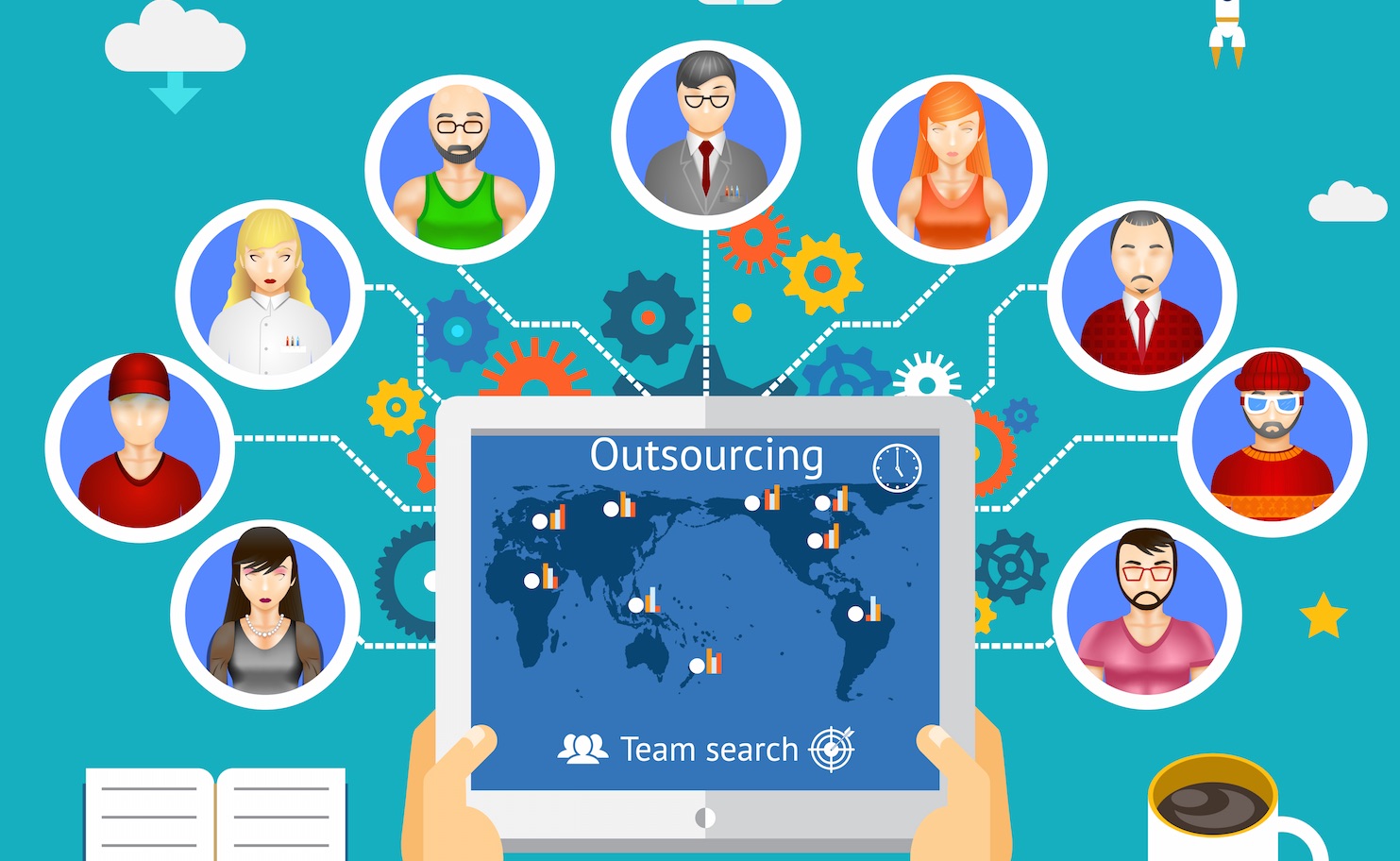 Remote project management and telecommunication were once novel ideas that were rarely put into practice, but this is no longer true today. In all industries, especially software and app development projects, remote project management and telecommunication are utilized more and more often.
The Pros and Cons of Remote Project Management
The advantages to this process are clear as projects can be worked on around the clock using different teams, there is a huge supply of skilled developers and coders in a global workforce, and these skilled workers have a higher retention rate given they don't have to worry about relocation. With this pool of talent and the great efficiency it offers it's no wonder remote project collaboration is becoming increasingly popular.
While there are certainly advantages, challenges loom as well, especially for remote project managers who have to keep track of multiple teams who potentially work from different countries and time zones. Maintaining cohesive and effective teams across borders and time zones can be a truly daunting task for both team members and managers. This makes it all the more important to fully understand what goes into an effective remote project collaboration setup. The key to effective remote project collaboration and management lies in a few core concepts: Communication, technical tools, quick turn around time, and dedicated project managers.
Communication: The Cornerstone of Collaboration
Communication is absolutely key when dealing with remote software and app development. The agile process of incorporating face-to-face interaction and effective communication was developed with the idea of one physical setting in mind. Remote teams need to take this concept and incorporate it in the remote project collaboration setting. This involves coordinating across time zones, cultures, and sometimes languages.
It is also important for a team to fully feel like a team by building rapport and relationships with one another. This rapport builds trust between team members and managers which in the end equals a much more efficient process. This can be done by having regular face-to-face teleconference meetings. Ideally, one could have a short meeting with all team members once a day and a longer meeting once per week. These regular meetings ensure that various teams stay connected and up to date. Only with this regular communication can all team members be truly aware of a projects status, stay realistic about deadlines, and stay on track for business key performance indicators.
Utilizing Technology
Communication is important, that's easy enough to understand, but how do we communicate effectively in a global landscape? This is where remote collaboration teams need to fully understand and take advantage of the technology available to them. Video conferencing tools such as Skype or Google+ Hangouts are free or low cost and high quality technical resources that can close some of the communication gaps that come with telecommunication. Tools such as this can incorporate the agile process of face-to-face communication, allowing team members to not only communicate app and software project details, but also build rapport and truly feel like a team.
The use of technology shouldn't end with video conferencing software though. Given the rise of remote project collaboration and management a number of online tools have surfaced that can act as a full remote project management tool. You can be as cost effective as you would like when choosing a collaboration tool. On one end of the spectrum you could get creative and utilize a free tool such as a closed Facebook group. Google+ Hangouts is really a valuable and free tool as well, as it allows collaboration of documents, as well as video conferencing all on one platform. Teams may also choose multiple tools such as a combination of Skype and Dropbox to collaborate.
Specialized tools such as Basecamp, Teambox, or ASANA are specifically designed for remote project collaboration and management. JIRA is one of the most popular tools in the software and app development space. It features specialized tools that ensure total transparency and high efficiency throughout the entire development cycle. Many of these project management tools are available in both free and paid versions, the paid versions offering more advanced features. With the large variety of tools available it is essential that managers take the time to compare products and choose the one that best meets the overall needs of their specific project.
Quick Turn Around Times
Communication and collaboration tools are both important and what they really allow us to do is have a quick turn around time. This is key, as other team members may be depending on a single piece of application code before they can move on with their own tasks. Luckily, many argue that remote collaboration teams are more efficient than physical offices, but ultimately a quick turn around time comes down to the quality of overall communication and a project management software solution, but there is one more critical component that ensures this turn around time stays tight.
We have now seen three important components of remote project collaboration and management, communication, utilization of technology, and a quick turn around time. Now we must discuss the single most important part of the remote project management team: the dedicated project manager.
The Dedicated Project Manager
It is the job of the dedicated remote project manager to bring all of these pieces together. They must foster communication, choose and efficiently utilize project management technology, and ensure team members are working as efficiently as possible with the best turn around time. Not only do project managers need to be expert communicators themselves, they also need to foster and manage communication between team members. This can prove difficult given that app and software development teams might be scattered across time zones. A helpful hint is finding a good cross over period when all team members can have a face-to-face video conference. For example a cross over hour where one team is signing off for the evening and another team in a different time zone is signing on for the day.
Another important part of communication project managers are responsible for is making the responsibilities of each team member crystal clear. If there is any confusion in a team members role they could go off on their own and ultimately produce code or content that isn't usable in the grand picture of the app or software end product.
Aside from obviously important communication, project managers need to be extremely organized. Software and app development teams may be working on multiple pieces of code that all need to be brought together to form a cohesive product. If managers aren't 100 percent aware of how each piece is coming along, the pieces may not fit together in the end which will cause costly and timely delays.
There is a reason we refer to project managers as dedicated project managers. They truly need to be dedicated and this might mean some long hours communicating with teams in other time zones. The job of the dedicated remote project manager is never easy, but it is truly critical in the process of remote development for app and software projects.
The Future of Remote Collaboration
Remote project collaboration and management in the app and software development field is only going to increase as we move forward. It is therefore essential that as developers and managers we have a complete understanding of just how an effective remote collaboration process works. Not only is it important in the overall development process, but employees and managers who have experience in remote management will find themselves in a much better position to gain employment in the future. This future holds even more promising advances that we are already beginning to see with tools such as codeshare and codebunk. These tools allow multiple coders to code from around the world on the same file at the same time, these tools speed up the development process a great deal. The future is bright for remote project collaboration and management, making it all the more important to keep up with the advances in the field.