Why You Should Invest in a Citizen Engagement Platform?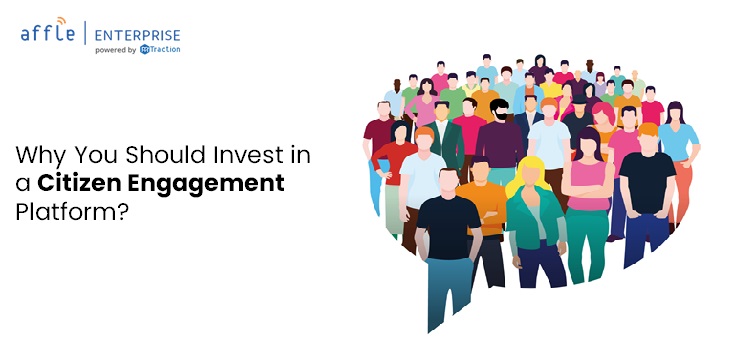 Citizen engagement or civic engagement is a process that is focussed on addressing public issues. This is about citizens or communities coming together for protecting social values or changing the existing challenging scenarios. Citizen engagement platform allows people to take action for the betterment of the community and civic engagement is also a key component of a functioning democracy.
Despite being an initiative for the common people, it can be either a government or a completely crowd-funded initiative for both political and non-political reasons. The same concept is now being implemented in the digital universe where online civic engagement platforms are emerging that focus on the betterment of the society in democracies.
Citizen Engagement Platform – Analysis
Discussing social and political issues on various popular social media platforms such as Facebook, Twitter and Nextdoor are common. However, these are more on the commercialized part and some of the true global-civic platforms include Reddit, OpenGov, ClearGov, Socrata, Bang the Table, mySidewalk, LiveStories, etc.
These citizen engagement platforms do not include traditional social media concepts. These platforms are more mature that involve positive discussions among people from the same or different communities on common interests.
However, the discussions that take place are not always result-oriented but constant discussions on social or personal issues definitely lead to betterment in society and in the lives of the people.
Such initiatives on the digital spectrum are not new but these are less popular due to non-commercialization in countries like India.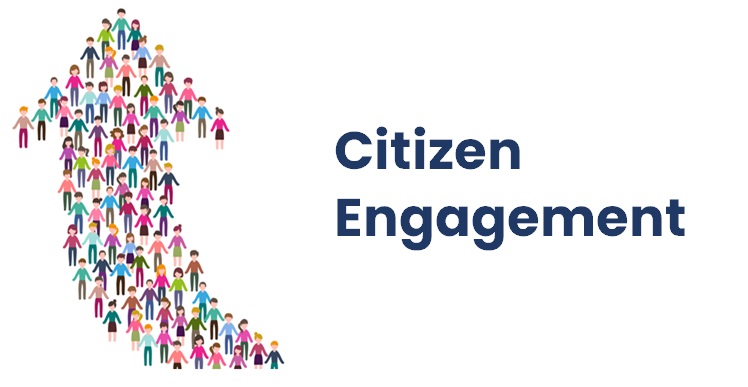 Why Citizen Engagement Platforms & Civic Engagement is Gaining Popularity?
Citizen engagement or Civic engagement in the digital spectrum has never been as popular as it is today. A major reason for that is the increased digitization and the increasing number of smartphones on a global level.
Manual civic engagement through the government on a physical level has never been possible for both the citizens and the authorities.
The government has to spend huge amounts of money for even small gatherings, programs, and initiatives while people cannot afford to dedicate their time to such initiatives. Therefore, both parties had to come up with ideas that are feasible and result-oriented.
The expanding digital revolution has empowered people across the globe so that they can speak their minds and discuss and ask for better management from the government and local authorities.
The concept is gaining popularity on a global level where citizens from all over the world can think about the furtherance of their society. In addition, emerging economies and developing countries that are witnessing the digital revolution can practice civic engagement on various online platforms.
Why Corporate Entities are Investing in Citizen Engagement Platform & Civic Engagement?
Corporate entities are also a part of any democracy and a democratic practice such as citizen engagement has huge potential to change the overall industrial scenario in any nation.
Entrepreneurs should invest in this prospect not just for high revenues and profit but for Corporate Social Responsibility (CSR) that can build a bridge between the government and the people so that they can communicate their priorities to each other.
This can be a revolutionary scenario for emerging economies and developing countries where digital platforms can be used for holding governments accountable, communicating their agendas, information sharing, and employing new technology for the systems.
Despite all the good things that have come out of the citizen engagement platform, the reason why corporate entities should be interested in this prospect is data gathering and maintaining a balance between the people and the government.
However, to support this initiative, a business should opt for a people-oriented approach that prefers the betterment of society and then focuses on profit generation.

How Citizen Engagement Platform can Help MICE Industry?
Get stories in your inbox twice a month.
Meetings Incentives Conferencing Exhibitions or MICE refers to the travel-related industry that facilitates planning, booking, conferences, and seminars in the travel industry.
The purpose of implementing a citizen engagement platform in the MICE is to communicate better, reduce costs, crisis management, and build public trust. This can do wonders for the MICE industry where consistent communication aimed towards engaging tourists and visitors from foreign nations.
Citizen engagement platform has a huge potential where local people and communities can promote their culture and history on citizen engagement platforms. This type of civic engagement can also benefit related to local businesses such as clubs, restaurants, hotels, etc.
This is an all-encompassing phenomenon that can affect a region in a variety of aspects such as opinion polls, surveys, local food businesses, local hospitality businesses, local development projects, environmental issues, crisis management, etc.
Social media and online citizen engagement platforms are not only there for sharing memes and meeting people. These can be utilized in integration with innovative platforms for the development of society. These can be used for engaging people for improving their lifestyle, encouraging their culture, and addressing their issues with constant communication with the government and local authorities.
Want a citizen engagement platform and tailor-made mobile app development for your business needs? Connect with our team at enterprise@affle.com.