Points To Ponder On Before Picking Up A Monetization Model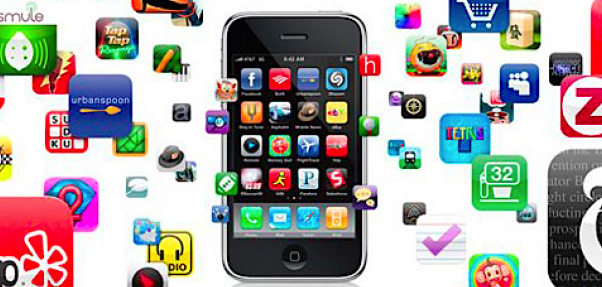 More than ever, in the current business scenario, your mobile app must be able to stand out in a fiercely competitive app space. App users are more demanding than ever, which is why mobile marketers and publishers must offer solutions that answer to increasingly technically well-versed users. Creating an incredible app is only the first step in the roadmap of building a successful app that can be, going forward, monetized. And, selecting 'a suitable monetization model' that lets you generate more revenue through your app is usually one of the most difficult decisions to be made by the app marketers and publishers. May not be on your radar yet, here are the points that guides developers and publishers around the strategies that will help them meticulously choose monetization models:
1. Free or Paid – Which category suits your app?
Category of an app plays an important role while selecting the right monetization method. As many developers already know that charging upfront for your app is not the only way and may not be the best method for the developers to make money in the App Store. Many developers have experienced great success even with free apps just by adding ads with services like AdMob in their apps. As having a paid app guarantees an initial payment upfront but may fail later due to the reason that users doesn't find the app worth. This, again, is a key decision to make. For an instance, game or entertainment app users are found to be relatively more comfortable (or ,atleast, are ready to put up with) with ads and in-app purchase notifications when compared to an education or productivity app, which may require a sound concentration.
2. What are your key features and how well they can engage the audience?…and continue to engage
One of the most important questions that arises is – 'What are the key features in the app and how can those features engage the users and continue to engage?'. As your app's key features is one of the factors that lets the users convince for paying to download your app. Even if you're opting for the freemium model, this question is also important in knowing which of your app's features can be offered as in-app purchases.
3. Selecting a most suitable app store category for your app?
App revenue inevitably varies, and it can largely depend on the volume of free and paid apps in various categories. Getting published your app in a suitable category plays an important role in the grand success of your app. If the app is published in the popular category it gets advantage of its popularity, which in turn, leads to incremental revenue. For example, apps in the popular social networking category generate more downloads than apps in the less popular productivity category. But, in a way to publish your app in a popular category, putting your app in the wrong category is not a right way as it will mislead the user and will leave a wrong impression and hence, can even go the extent of doing negative marketing for your app.
4. Competitive Study and Market Trends
To meet the users' demands you need to study and look up for similar apps before developing an app. If you find out a one-of-a-similar product in the app world, you can better assess the pros and cons of the apps and re-evaluate your app idea accordingly. There can be fair chance that you will successfully offer yours as a paid app. Or, if your product isn't unique but some of the features are, another strategy would be to offer them as in-app purchases.
5. Choosing a right monetization strategy
By doing proper assessment and competitive strategy in the marketplace you can get an idea of which monetization strategies in your category are successful and which ones should be avoided. For example – Most games and messaging apps have basic versions which are free and then offer "premium" features to purchase additional functions or filters. Are your users willing to buy? Who are your target audiences? Consider these questions while choosing monetization strategy.
Here, at mTraction Enterprise, our technically well-versed team while providing end to end mobile solutions are adept in analyzing the trends of Appstore and its categories and then, provide solutions tailored to our clients' expectations and needs.