Rapid Adoption of Apps in Aviation Domain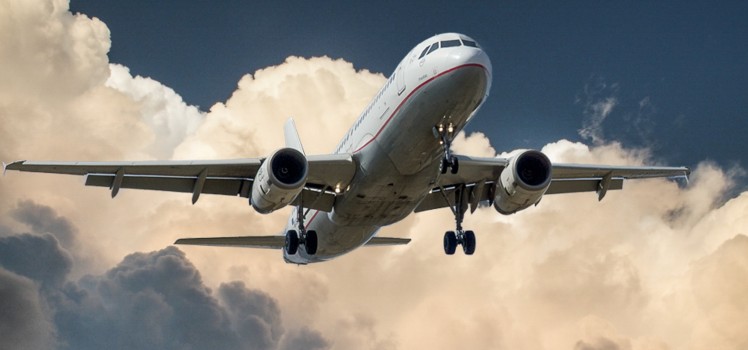 Do you know how many people currently travel by air transport? It was 3.6 billion people in 2016; the IATA forecasts that it will be 7.2 billion by 2035, an astounding double of the present figure. All of these passengers – business travelers, tourists, families heading to reunite and backpackers are busy and preoccupied individuals who increasingly rely on mobile applications to handle their travel rather than tapping through a mobile desktop.
The average number of active users in top European airline apps nearly tripled in 2016 versus 2014, making mobile applications the new frontier of airline competition. How does a business stay ahead in this gruelling and rapidly changing industry?
An airline app can obviously not be a smaller version of the desktop, even if airlines operate in a largely inelastic market. Customers expect an app that is fast, stable and easy to use. This includes the user-friendliness of the interface, the colours, the speedy responses, the ease in toggling drop down lists and text boxes, and the relative appeal of the visual features.
Improving execution through rapid bug fixes, light updates and constant integration of customer feedback are key elements in maintaining an edge in this industry. Lest we forget, online travel agents and metasearch services compete with individual airlines on a near-equal basis for customers, and the party who wins the spot on the customer's smartphone is the one with the fastest and lightest app.
This rapid adoption of airline apps obviously presents new opportunities for airlines to engage with their customers. Customers are increasingly responding to bundles of features in the app – whether it is scanning of passport details to input personal information, management of loyalty features, offers from airline partners and quick access to specific services such as fast-tracked security or lounge benefits.
They demand timetables, notifications, and updates about the airline's services, and expect all relevant in-flight information on the app. Apps are a constant companion before, through and after the flight, and gives airlines the chance to offer products and services outside the "air travel" part of the journey.
The structuring and presentation of features is key ingredient for encouraging users to spend more time on the app, which in turn allows for more direct bookings, and opportunities to advertise cross-sell and increase sales from affiliates and partners. A well-designed app is also crucial in increasing brand loyalty and familiarity.
Multiple factors influence an individual's decision about travel, but they become predictable with time. Using data driven insights into customer behavior and inclinations to design the app and its interaction with the user therefore allows the user to have a personalized relationship with the app, and therefore the airline.
Needless to say, a sound technology base and a stable framework designed and built to evolve in response to customer feedback is alluring and irresistible to your average consumer. The promise of an app that is built to keep up with the latest technology, behave intelligently and evolve in response to customer feedback as well as insights driven by data, to improve the customer's experience, is what Affle offers.
Do you like what you hear? If yes then simply get in touch with us at Affle – Apps Enterprise. We will be delighted to assist you with our best in class services.