AppStudioz Joins Hands with StackMob to Deliver All-Encompassing Mobile Applications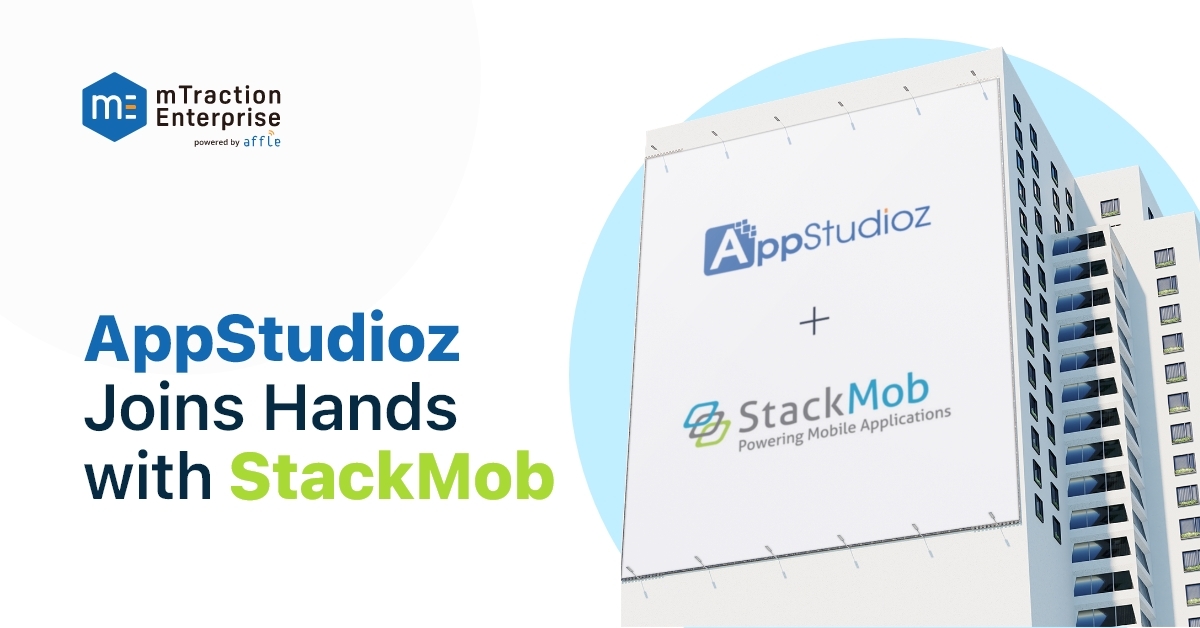 AppStudioz partners with StackMob, a leading BaaS Provider, to keep pace with the evolving mobile application demands and deliver cutting-edge apps to its customers.
Noida, India — September 30, 2013 – AppStudioz, one of the leading mobile application giants, has created a massive buzz in the mobile app market owing to its technical expertise, creative brilliance, and dedication to embracing the latest trends in the industry. To continue the trend of delivering the best, AppStudioz partnered with StackMob on September 27, 2013. StackMob is a prominent Backend-as-a-service provider across the mobile application industry and is renowned for powering the connected world. Based in the United States, the company has been committed to redefining the mobile and how mobile applications are built since 2010.
"AppStudioz has joined hands with StackMob to ensure that the company efficiently contributes to the booming technological era and creates a revolution in the industry. StackMob is the ideal partner to work with as it has a similar ideology to AppStudioz. It has put forth commendable efforts in creating a platform that can be extended to meet versatile user requirements," – says Saurabh Singh, CEO, AppStudioz. By leveraging the StackMob platforms, AppStudioz is determined to deliver an impeccable user experience to its clients at cost-effective prices.
AppStudioz is proud to be one of the nine key partners StackMob has chosen for its StackMob Service Partner Program. The company, the only representative from India, is enthusiastic about initiating a strong and long-lasting partnership with StackMob, enabling its clients to reach the market faster than ever. When asked about the technical advancements offered by StackMob, Snigdha Singh – VP of Mobility Solutions at AppStudioz, says, "StackMob is one of the most robust, efficient platforms in the technical industry. Our team is highly focused and energetic to implement the platform and build futuristic applications for our clients." If you are also willing to develop an app, you can directly consult a mobile app development company to discuss it.
About AppStudioz:
AppStudioz is a team of creative thinkers and proactive developers with deep experience in creating top-notch web and mobile applications. AppStudioz has a proven track record of accomplishing stringent deadlines and delivering uncompromised, cost-effective solutions. The team has rich expertise in creating cutting-edge mobile apps for various platforms, including iPhone/iPad, Android, BlackBerry, and Windows mobile phones. It offers a complete package of advanced mobile application development services, which includes requirements analysis, consultation, design, development, quality checks, and maintenance and support services. Get complete details about AppStudioz services at mTraction Enterprise.