Wearable Computing – The Next Big Thing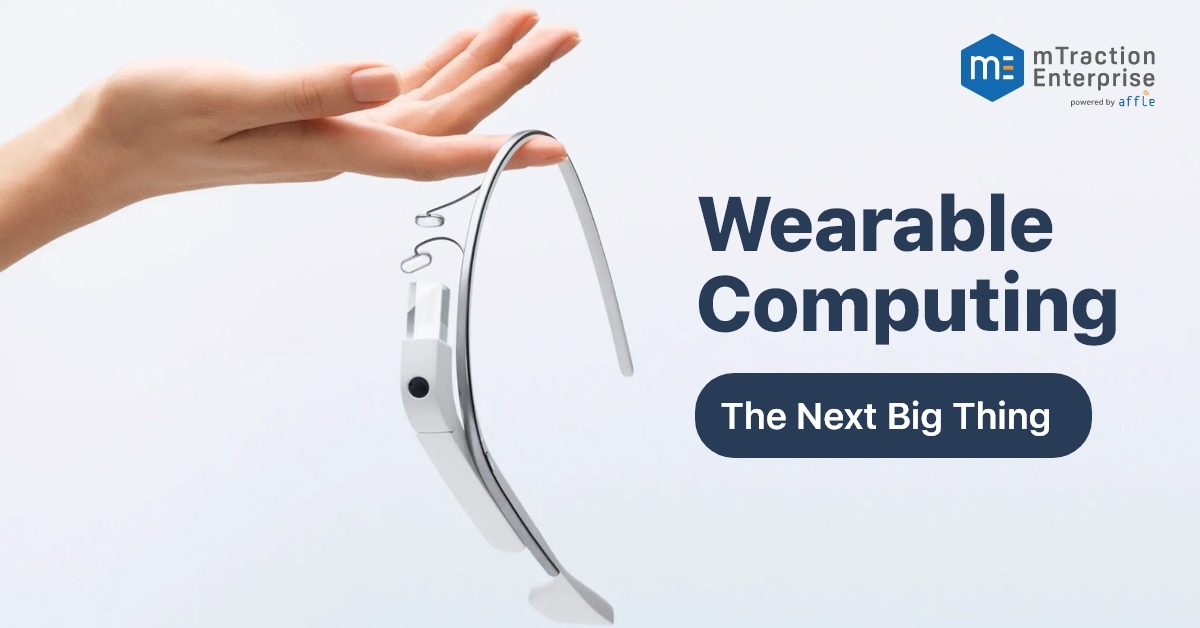 Growing up, I always visualized of flipping the pages of my course books by placing mere commands. My mother believed that it was a day dream of another lazy kid, until the day came when Google announced the concept of 'Project Glass' worldwide. It wasn't a dream anymore. The kids, like me, would actually have something that I visualized during my childhood. Sounds great, eh? Google Project Glass, Steve Mann's Eye Tap, are few of the examples that make us believe that Wearable Computing will be the next big thing in 2013. According to a recent study conducted by Jupiter, wearable computing market will hit $1.5 Billion by 2014 which means more and more technology enabled body-borne devices will be launched, enabling a rapid increase in technology evolution.
What is Wearable Computing?
Wearable computing is a practice of designing and developing body-borne computers and sensory devices where human effort and computer capabilities are intertwined. Wearable computers are worn by the bearer and include a loop where feedback from human being via the wearable computing device initiates the computational process.
Wearable Computing and Mobile Applications: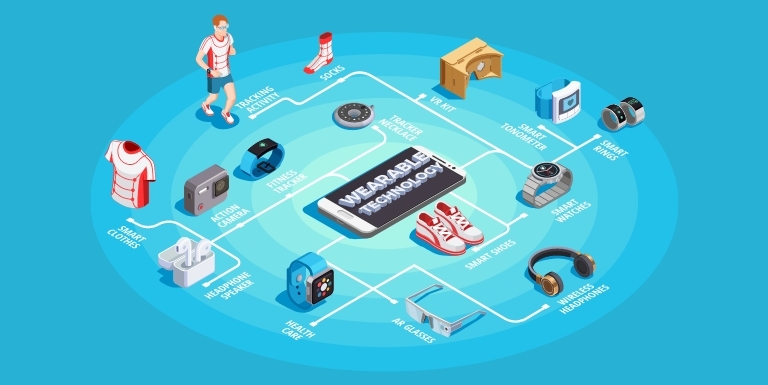 How would wearable computing be beneficial for mobile application arena?
Mobile application industry has welcomed wearable computing. Google Project Glass, for example, is one latest paradigm of wearable computing where information would be displayed over the glasses, and the glasses would operate with the Internet via voice commands. These project glasses would communicate through the Android enabled mobile devices, either via Wi-Fi or Bluetooth. Nike application for iOS has also been developed on similar concept. It counts steps, gives details of the workout when you're done, and calculates the fitness goals, accordingly. Success of the Nike application has given a go ahead to entire mobile application industry that users are ready to embrace new technologies that make their daily tasks simpler and more fun.
Wearable computing is finding its way in day-to-day life. With the ease of multitasking and enhanced security and controllability, wearable computers will create a revolution in the market. The extent of mobile applications is reaching new horizons, and the collaboration with wearable computing devices will also be profitable for businesses as it'll be directly proportional to the satisfaction of their users.
Get stories in your inbox twice a month.
Need more info on wearable computing? Feel free to reach us! Our team holds deep expertise in developing mobile applications that support wearable computing. Get in touch now!