What Enterprises can expect from an AI Chatbot in 2020?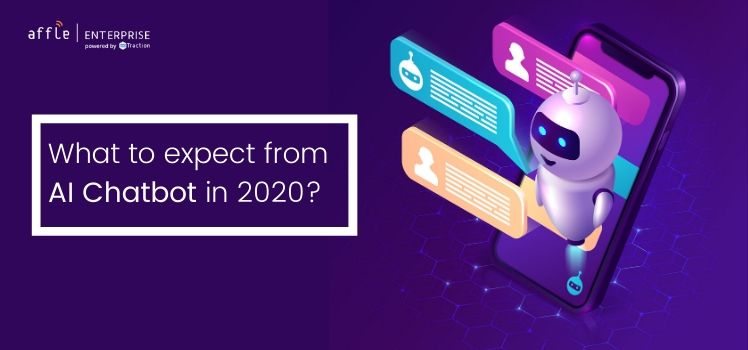 As per a survey by Oracle in 2017, 80% of business respondents were already using or planned to use AI chatbot by 2020. The statistics seem to be accurate since it is estimated that by 2020, 85% of business interactions will be done through chatbots. Their popularity is very well justified. These interactive platforms that communicate in a human-like manner offer several benefits — the biggest being round-the-clock availability on email, SMS, live chat, and apps. As a result, the possibilities for the sales and services team widen considerably.
Top trends for chatbots in 2020
Here's a look at which chatbot trends will dominate in the upcoming year:
1. More refined conversations 
The primary purpose of AI chatbots is not only to provide support and services but to do so like a human. With the increased popularity of chatbots, the technologies powering them – namely NLP, AI, and machine learning- are being refined.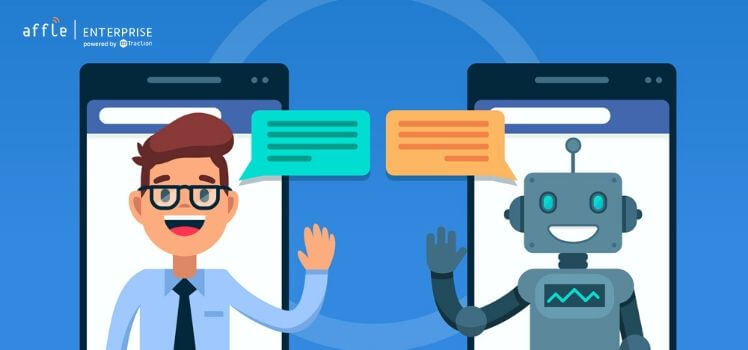 As a result, chatbots will increasingly be able to hold conversations like humans instead of providing bland cardboard responses because they are designed to understand the nuances of human languages.
2. Data-driven customer insights
The great thing about AI chatbots is that they can make notes, a.k.a, collect data while they are holding conversations or immediately after it. This means that instead of relying on guessed customer personas, you can know what your customers are actually like, what their most common pain points are, what they expect of you, and so on. Using this information, you can further refine your chatbot service to provide greater personalization.
3. Automated support
This trend will be most apparent in call centers where the employees' main job is to provide customer support and address customer requests 24*7. Bringing in AI chatbots to provide customer service at the initial level can reduce up to 30% of costs. You'll need to hire lesser people to attend calls and respond to emails. Requests and problems that are more complicated in nature can be scaled up to the specialist (human) support team.
4. Messenger bots
Calls aren't conducive at all times, and email conversations can stretch out over days, which is why 68% of consumers prefer messaging as the go-to way for staying in touch with a business. Not only do bots help in customer support and lead generation, but they are also preferred choice while making a purchase, according to 47% of consumers. 
5. Bots for payment
Get stories in your inbox twice a month.
Million of businesses use social media as part of their selling process. Currently, though, they use it for awareness and traffic/ lead generation. The final conversion is done on the website only.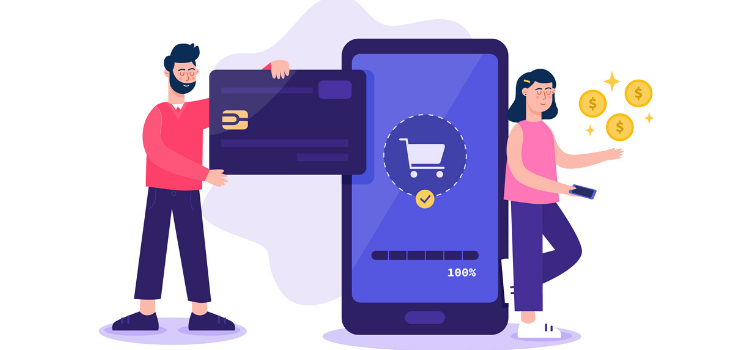 However, by investing in robust security infrastructure, businesses can encourage customers to pay and purchase on social media platforms via payment bots. Facebook has over 300,000 chatbots that have the potential to make the payment method smooth and seamless.
Overall, AI chatbots promise to improve and increase the efficiency of every business process that leverages them. As the trends mentioned above catch on and more businesses adopt AI chatbots, they'll definitely witness a positive impact on customer satisfaction, sales, and profits.
We at Affle mTraction Enterprise grasp your business idea & ideate a personalized user experience to solve complex business problems. Connect with our team at enterprise@affle.com for a chatbot solution & mobile application development consultation.