How Technology can Enhance Customer Experiences: A Travel Chatbot Use Case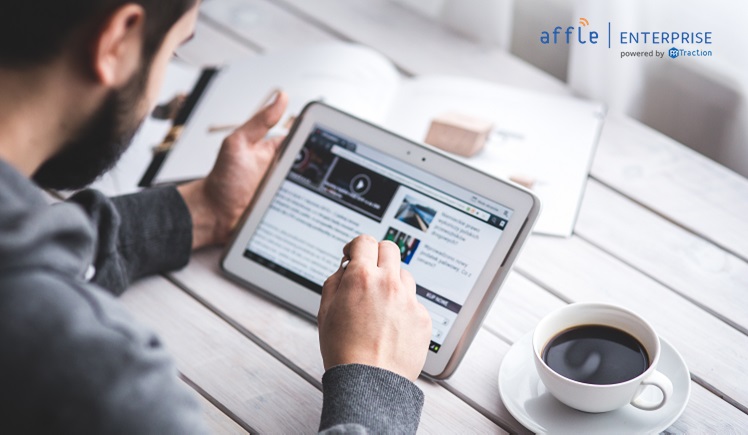 In the past few years, the focus of businesses has shifted from profit maximization to customer satisfaction, and rightly so.
With the rise of social media platforms, modern-day consumers get a voice, or rather, a concrete platform to voice their opinions. And surely, no business would want their customers to put out their negative experience with brands on social media platforms for everyone to see!
According to the New Voice Media data, almost 59% of customers aged between 25-35 readily share their negative experiences online.
For any business – whether it be a for-profit or a non-profit enterprise, or whether it be a public or private enterprise – customer satisfaction is one among the many pivotal key performance indicators (KPIs) that have to be considered, monitored, and measured.
As such, the customer satisfaction quotient indicates how well a business is serving its customers. Improving this singular factor can change the face of a business.
After all, a happy customer is a satisfied customer. It is a proven fact that happy and satisfied customers not only become loyal and repeat customers of a brand, but they also bring in new customers.
And as is true of everything in the business world today, Artificial Intelligence (AI) and Machine Learning (ML) have found their way into the domain of customer satisfaction.
The most excellent example of this being chatbots. From enhancing the entire process of customer support to transforming the process of customer surveys, chatbots are finding applications in various fields of business.
However, in this post, we're going to focus on travel chatbots and how they are transforming the travel industry for the better.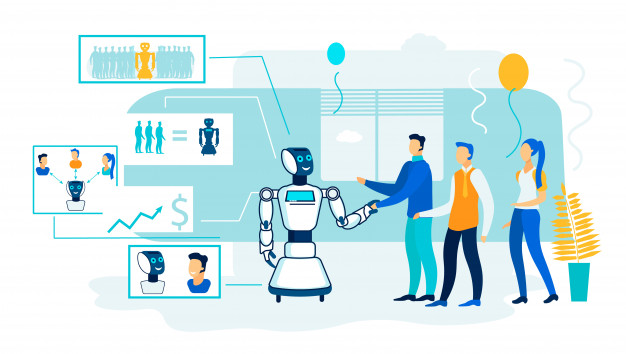 Travel Chatbot and its Benefits
Software Powered by AI and NLP, a chatbot is designed to simulate human speech and interact with humans in their natural languages. Chatbots can be developed and customized to suit the specific needs of a business. Since these bots are now the hottest trend in the industry, travel companies have also joined the game through Travel Bots.
Expedia maintains that while planning a trip, a traveler visits as many as 38 websites on an average. Not to forget the endless series of calls and interactions with travel agents and booking agencies.
All of this makes the process of planning a trip both time-consuming and overwhelming. This is where travel chatbot solutions come in.
Travel chatbot is a personal assistant bearing both analytical and predictive capabilities. Furthermore, they are available 24×7, can interact in a plethora of human languages, and can respond to traveler queries and requests in real-time.
So, if you have a travel-related query, you can just ask a travel bot and the bot will answer your questions accurately, scourge the Internet to get you the best deals – basically, it will help you with anything you need.
A travel chatbot can help save a user's time, help organize the trip, suggest places to visit, list the best deals available (travel tickets, accommodation, etc.), and much more.
Being excellent profiling tools, chatbots can help personalize the user experience by gathering relevant user data such as purchase history, travel preferences, etc.
Travel Chatbots – Success Stories
Get stories in your inbox twice a month.
Travel chatbots are already being leveraged by big names in the travel and hospitality industry such as Expedia, KLM Royal Dutch Airlines, Ryanair, and Marriott, to name a few.
For instance, Expedia's Facebook Messenger bot allows users to perform a streamlined search for hotels. All one needs to do is to open Facebook Messenger and provide the bot details about the travel plan.
After the bot has all the necessary information, it will list the five most popular and top-rated hotels in the users' preferred choice of location.
And once the users click on any one of the five options, they will be redirected to Expedia's site where they can directly book the hotel.
Then again, KLM Royal Dutch Airlines' travel bot can support 13 languages. It uses Facebook Messenger's checkbox plugin feature on the checkout page to provide travelers with the option of choosing to receive all travel updates including booking confirmation, check-in notification, boarding pass, and flight status updates on Messenger itself.
Similarly, there's another Facebook-based travel bot called Kayak that allows users to find the best hotel and flight deals via an instant messaging platform. Not just that, Kayak also offers beneficial travel advice to its users and updates them about their flight status.
AI chatbot helps create a streamlined and smart communication channel between brands and users. Apart from this, they can automate the process of query/request handling, thereby allowing travel service providers to dedicate their human capital to other and more important tasks that need human interaction and effort.
Needless to mention, travel chatbots (just like any other chatbot) offer 24×7 customer support. So, customers no longer have to wait to get their travel issues and queries sorted.
This is just another example of how AI and chatbots are transforming the ways in which consumers are connecting and interacting with brands.
Thanks to AI, chatbot solutions are becoming increasingly smart and intelligent, so much so that they are becoming the trusted advisors of customers. And this is just the beginning, who knows what else chatbots will be able to do in the years to come!
We at Affle Enterprise are enabling thriving startups & giant enterprises to solve complex business challenges through our Enterprise ai chatbot agency & Mobile app development agency. Please get in touch with our team at enterprise@affle.com