Apple With A Line Of Gadgets And New Announcements On October 16th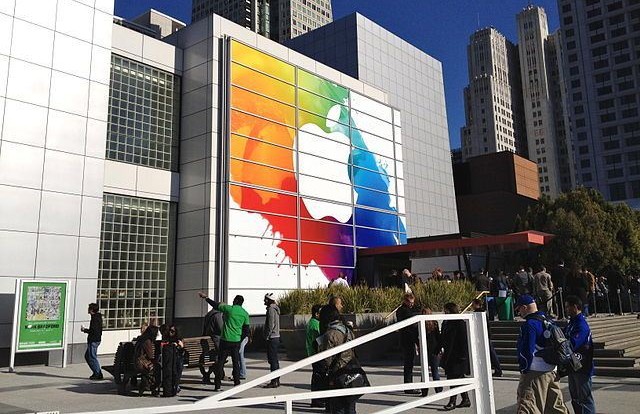 Apple has this in its instinct to come up with something new or better an already existing product of theirs. With the same intention apple is holding up an event on 16th of oct starting at 6pm UK time and will take place at a venue on Apple's California campus. The event is said to be for the promotion of ipad6, ipad mini3, some new macs, a new operating system OS X Yosemite, retina imac, new mac mini and the apple tv. With a line of products for display at the event no one can be sure about apple's intention as a company which has set standards in the world of mobile technology.
But still a lot is to be unveiled as we can see products like the new OS X Yosemite and the Aple TV in the line up.
Apple traditionally unveils its next-generation iPads every October, which is why it makes sense to expect new iPads, perhaps a bigger 12.9-inch model, next week. Reports say we can expect the new iPads to run on the powerful A8 processor fueling the iPhone 6 and iPhone 6 Plus and possibly the Touch ID fingerprint scanner already available in the iPhone 5S. Apple may also start offering iPads in gold, in keeping with the colors of the latest-generation iPhones.
The iMac, which received a minor upgrade a few months ago, is also said to be getting a major overhaul, one that includes a 27-inch Retina display with ultra-high resolution. References in OS X Yosemite's beta version suggest Apple could be gunning toward 6400 x 3600, 5760 x 3240 and 4096 x 2304 resolutions, which would be the company's first foray into the 5K arena when it comes to desktop computers.
It's also likely that OS X Yosemite, which is already available in beta for developers, will officially launch shortly after Oct. 16. The only thing that is going to be interesting about this tech extravaganza is the fact that Apple is going at a genuine pace with the market demand and that is something which is going to be the watchful part for the obvious competitors. The company is also reportedly working on a redesigned Retina display 12-inch MacBook Air with a fan-less design and a click-less trackpad, but rumors say Apple has pushed back to early 2015 to introduce the new MacBook. Also allegedly up for an overdue update is the Apple TV, which the company recently acknowledged has become "more than just a hobby" when it reached 1 million sales on its set-top box
However, rumors are always a part of this technologised society where in your hopes get muzzled at the end of the day. We shouldn't be too anticipative about what new product of Apple is going to create a market buzz as it is not quite clear till now that what is new about them. And, moreover 16th of Oct is just some hours from now.