How Travel Applications are Fueling the Global Economy?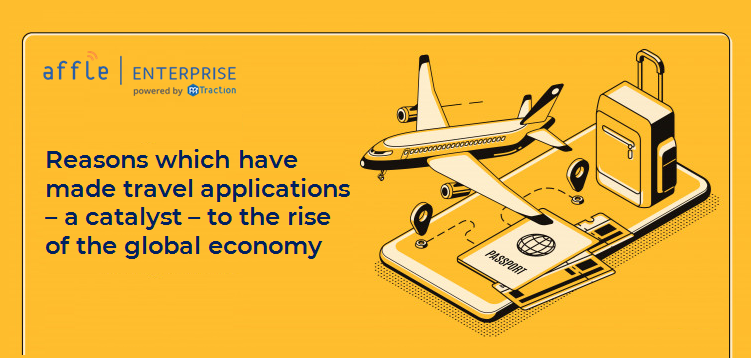 According to a report published by the World Travel and Tourism Council, by 2028, the tourism sector is expected to grow by $12.4 billion at an annual growth rate of 3.8% p.a.
As the industry continues to expand, it has started embracing digitization, which has made the complete process of B2B and B2C interaction agile and frictionless.
Ever since the Internet boom, consumer expectations have heightened, and the travel industry is adapting to provide customers or travellers with the best-in-class service and value for their money. With a plethora of travel applications, it has become more accessible to search, book, and travel to the ends of the world.
As we enter the year 2019, we decided to look at the top reasons which have made travel applications – a catalyst – to the rise of the global economy.
1. Giving Tailored and Unique Experience:
Travel applications have shifted from just being another application one rarely opens on their phone. They have now become an integral part of most consumer lives — similar to messaging apps like WhatsApp or commuting applications such as Uber.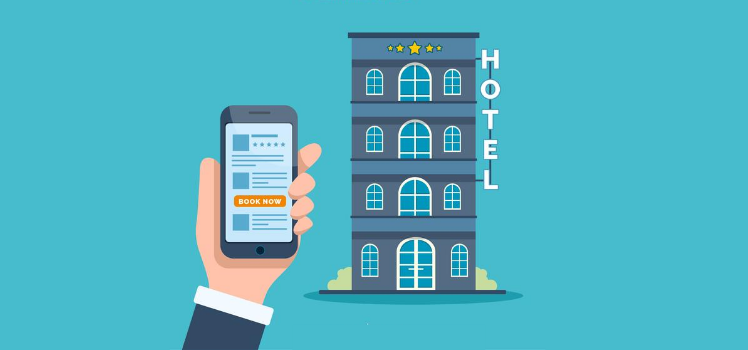 Moreover, with the advent of intelligent booking systems now included in most travel applications, travel agents and travel agencies have turned obsolete.
Intelligent booking systems designed to provide customized experiences allow users to set reminders, compare prices, and avail attractive discounts, all within a single platform. Add to that the user reviews and testimonials, and a customer can choose the place to stay or visit, with a few clicks and scrolls, in the comfort of his home.  
2. Smooth Bookings and Reservations on the Go:
Helping both the vendor and the consumer alike, travel applications streamline transactions and make it easier for both parties to keep track of the money they spend and earn.
For example, a user can easily book a hotel a thousand miles away without the need to leave his home, and a hotel can receive the payment as well as guest details quickly and frictionlessly. Be it digital receipts or booking confirmation, these applications have made the process utterly paperless while simultaneously avoiding intermediary costs (travel agent fees, international money transfer costs, etc.).
3. More Customer Data to Improve your Business:
The travel and tourism industry solely operates on user reviews and experiences. If a user visits a destination and finds it appealing, the place is likely to see more visitors visiting it in the time to come. Similarly, terrible experiences with poor amenities would leave a destination wanting tourists and visitors.
Streamlining businesses and transactions through travel applications allows business owners to gather more customer information sequentially and process this information/reviews to find ways to improve their business.  
4. Easy to Behavioural Marketing:
Utilizing the data and metrics from the travel applications allows travel companies to gain insights into where the customer spends his time online.
This includes a diversity of information such as what applications the user gravitates towards, what they like, what they don't like etc. Each of these factors acts as a critical driver for the travel companies to offer the right product and services from the supplier to consumers.
Travel companies think of these applications as a testing ground where they get to decipher what consumers need and, based on the requirements, create discounts and offers that turn visitors into customers.
To increase the tourist inflow, various countries have launched travel applications to help provide residents and non-residents with a deeper insight into what the country has to offer.
Some of these applications include:
1. Incredible India App:
A location-based travel application, the Incredible India App gives users information regarding government-approved tourist service providers aside from letting them know about the hotspots within the city.
From government-approved guides to government-registered hotels, a user can quickly obtain information on his device with a single request made on the app.
2. Tripgator Application: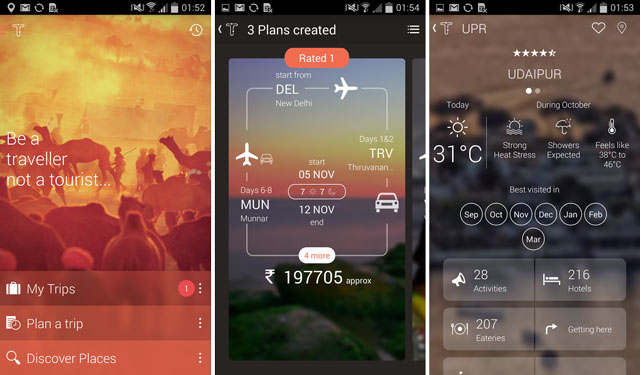 The Tripgator app helps tourists navigate through the places of attractions within India. Aside from guiding them about favourite hotspots, the application helps them find out the prices of hotels, entry fees of monuments, and location of amenities like hospitals, ATMs etc.
3. TravelSmart:
A Canada-based travel application, Travel Smart, can be used globally. Despite serving as a general travel guide to tourists and visitors, the app allows you to access global emergency numbers in cases of issues and problems.
The application further assists with travel insurance and policies and helps to file the same with a few clicks.
How will These Travel Applications Evolve in 2019?
As technology and times evolve, so make these travel applications. Below are the top 5 trends we will likely see being adopted in 2019.
1. Wearable Travel Apps:
Since the launch of the first Apple watches in 2014, wearable applications have started gaining traction. Though some limitations prevent wearable applications from seeing mainstream adoption, research shows that these applications have a definite place in the market.
With wearable travel applications, commuting can be made frictionless and convenient for users; for example, airlines push updates directly on the passenger's smartwatch. Similarly, the live locations of cabs and taxis can be made visible. 
2. Chatbots:
Chatbot, a use case of AI, has excellent potential to ease the commute and assist customers with their queries successfully. Chatbots can be designed to analyze the user response and their travel patterns as well as choices, and hence offer travel options at an affordable price.
While they will save the travel companies money spent on employing resources to answer user queries, they will also be able to offer a personalized experience to the user.
3. Predictive Analysis:
One of the most exciting developments travel applications can see is the inclusion of predictive analysis. Predictive analysis is the analysis of the present data set to predict future behaviour.
This analysis is incorporated into travel applications and can help find the best possible route at the best price for use in the times to come. This will help alert users about when to book tickets to specific destinations and when to avoid them based on past analysis.
In the present scenario, the success of any business can't be imagined without the support of mobile apps. With digital disruption and mobilegeddon crashing in 2019, the utility of travel apps will only increase more than ever.
Building a long-term relationship with customers and providing experience each time they travel will undoubtedly boost revenue for the government.  
Get stories in your inbox twice a month.

We at Affle Enterprise are enabling thriving startups & giant enterprises to solve complex business challenges through our Chatbot & Mobile app development services. Please get in touch with our team at enterprise@affle.com.